Lexi Lore: BBC Anal With Brickzilla!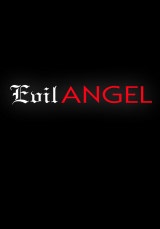 Lexi Lore: BBC Anal With Brickzilla!
Updated : 2020-08-16

|

Length : 35:36 min

|

Size : 350 MB

|

Images : 16

|

Views : 0
Young, precociously sexy ingenue Lexi Lore shows snow-white skin and curvy, natural tits in lacy black lingerie. The longhaired blonde touches her bald pussy, stuffs a thick, clear toy up her butthole and displays pierced nipples. Little Lexi crawls to Brickzilla to release the massively big black cock in his briefs. She gives a long blowjob, spit flowing. Brickzilla grips her hair to guide her head down over his post. His eye-popping girth stretches Lexi's plump, pouting lips. She gasps and strokes his slobber-slickened shaft as drool runs over her hand, and she dick-slaps her own face. Lexi declares that she wants Brickzilla in her ass. They go straight to anal, prying his gargantuan meat into her tight sphincter with much lube. Lexi smiles and groans, but they can only jam half of that oily anaconda into her greased, gaping bunghole. She squeals in the ecstasy of a slow, doggie-style buttfuck that gradually expands the diameter of her anus. Brickzilla sodomizes her into the couch as masturbating Lexi gets the full feeling she loves. She kneels for more fellatio, choking and drooling on herself. Brickzilla cums in her suckling mouth.